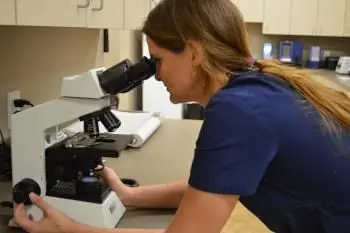 Blood work is a very important part of your pets health in making them 100% healthy. By checking your pet's labs on a yearly basis, we will be able to make sure there are no concerns about early signs of disease.
This is a view of what Demodex looks like under the microscope.
Our facility can run tests in house for emergency and pre-surgical cases and have results within minutes. We also work with outside laboratories to run routine and specialized test.