Payment is due at the time services are rendered.
We accept the following forms of payment:
Cash
All major credit and debit cards
Personal checks
CareCredit
ScratchPay
CareCredit

Crystal Creek Animal Hospital understands that when unexpected illness strikes a pet, unexpected expense strikes as well. It's because of this, that special arrangements can be made through the CareCredit program. It takes just five minutes to complete the application from your device or in our hospital. This program allows you to break down your payment into monthly installments.
Highlights of the CareCredit program: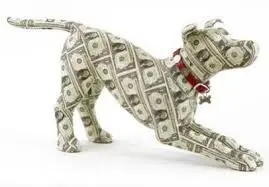 Low Monthly Payments
Interest-Free For 6 Months
Determine Approval in a Few Minutes
No Annual Fee
Apply at CareCredit.com
ScratchPay
ScratchPay is another financing platform that is specific to veterinarians. It works similarly to CareCredit, but has a higher approval rate. To learn more or apply directly from your device, visit ScratchPay.com.
Wellness Plans
To offset some of the routine expenses of pet ownership, we offer in-house Wellness Plans. Sign up and pay a low monthly fee. Choose from a generous selection of services on an annual basis, from vaccines and routine surgical procedures, to nail trims! Wellness members also receive discounts on boarding! To learn more, call or click here.
Pet Insurance
Another popular option for your many pet owners is pet insurance.